Even Flow - A Portrait of Purity
A Portrait of Purity is the debut release from Even Flow and features 12 tracks that have defined the band over the last couple of years. Since the band's inception in 2000 they've gigged relentlessly and built up a loyal following. The album contains crowd favorites like Stopping The World, White Iris and Stay as well as new songs that show the growth and strength within the band and their music.
Melody Kaye's evocative vocals are the focal point of Even Flow, with the band providing an energetic edge. Musically I'm reminded of great South African band Fetish, although Even Flow is heavier for the most part and Melody holds her own against Michelle Breeze. The music can best be described as soothing, melodic rock with strong meaningful lyrics. The jazzy Fallen is my favourite track on the album, while heavier tracks like Something For Now and Cracked System begs to be played live. Portrait is another personal favourite, and the first single from the album.
The production on the album is good for the most part, although there's room for improvement. Nonetheless, A Portrait of Purity is an impressive, well rounded debut and Even Flow a band with a bright future. Fans of No Doubt, Skunk Anansie and Fetish will feel right at home.
CD Cover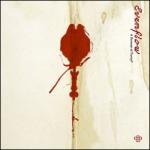 Tracks
Blueprint
Pure
Fallen
Origins
Portrait
Altered State
Something For Now
Unspoken
Stay
White Iris
Stopping The World
Cracked System
Fallen (Remix)
The Springbok Nude Girls 1994-2001