Even Flow
"I have been exposed to music from birth with my father being in a rock band. I have been performing live from the age of four, started learning guitar and writing at thirteen. Music has helped to shape my upbringing, always an outlet for adverse emotions to my brother, father and myself."
Such are the words of Melody Kaye - the profound, musically passionate and worldly-wise fronting vocalist of developing SA rock band Even Flow.
From the influences of No Doubt, Fiona Apple, Skin, Rage Against the Machine and Lyle Lovitt - Melody Kaye drives, what seems destined to become, one of South Africa's top Rock exports.
Formed in late 2000 Even Flow has developed into a hard rock band, with driving melodic harmonies and intense emotion conveyed through lyrical content and vocals. "There is a sadness and anger within the music that manifests itself without intention".
Band members Ruby Wolff, Mark Dumbleton, Kevin Leicher and Stefan Henrico consolidate the hard sound, providing an energetic edge. All musicians have received training across the board of music and sound, and bring inspiration from Stone Temple Pilots, Deftones and Pink Floyd. Music, for these members, is a means of communication with effect.
Discography

A Portrait of Purity · 2004
Links
Images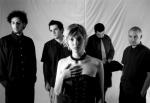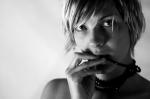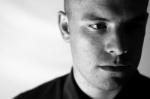 3 of 6 images More »
The Springbok Nude Girls 1994-2001