Seether
Since the Sprinbok Nude Girls, SA's music scene has exploded. Bands are getting airplay, record deals and once in a while, international recognition. One of our hottest rock bands at moment is Seether (fka Saron Gas) and while they haven't been around nearly as long as the Nudies, they've managed to challenge them at the SAMA Awards with their debut album Fragile.
The band comes from Johannesburg, where they formed in May 1999 and went on to reach the finals of the Emerging Sounds Exposed competition in October that year. Since then they've roped in two Top Forty hits and a SAMA nomination, firmly establishing them as one of the country's top emerging bands. Their influences range from Black Sabbath to Deftones, Creed and Silverchair. Shaun Welgemoed (guitar, vocals) and David Cohoe (drums, backing vocals) and Dale Stewart (bass, backing vocals) all began playing at an early age. Dave had been playing drums for 10 years before joining Saron Gas, while Shaun's been playing and singing in bands since the age of 16. Dale had his first guitar lesson at 5 and had been playing bass for 3 years before joining the band. Clearly they know what they're doing...
...but like so many bands they've struggled to be heard. After numerous futile attempts to sign a record deal and a few radio stations refusing to play their songs because it was too heavy (there is no such thing! - Ed) they finally signed with Musketeer Records and recorded Fragile with well-known SA producer Brian O'Shea. The album was released in October 2000 and received a SAMA nomination as well a producing several hit singles -- 69Tea reached no.2 on 5fm; Empty reached no.2 on the SA Modern Rock chart while Fine Again made no.4 on 5fm and no.1 on the SA Modern Rock chart. Clearly their aspirations to become SA's next major exportable rock band isn't far fetched. Seether play a tight live show and have performed at all the major SA venues and festivals.
Shaun's personal lyrics depict real life encounters and allow fans to follow and relate to the band. They most enjoy playing live and fondly recall an incident at a festival when a 5 year old girl was moshing to one of their heaviest songs! They were so inspired they ended up writing a song about her.
At the time of writing the band is on a nationwide tour sponsored by Levi's and BondiBlue. As far as world domination goes, they plan to take on the US next. Whatever Seether do next, they promise to stay true to themselves and express whatever they want in their music.
As you all know by now, Seether recently signed a major record deal with Wind Up Records, the label behind Creed, Finger Eleven and Drowning Pool amongst others. They relocated to New York earlier this year, changed their name to Seether and are currently putting the finishing touches on their debut album for the label. Standing in for departed drummer David Cohoe was none other than A Perfect Circle drummer Josh Freeze, who was very impressed with the band. The new album will contain 5 or 6 re-recorded tracks from Fragile, as well as Gasoline and a bunch of new songs.
Obviously we'll keep you posted...
Discography

Karma and Effect · 2005
Disclaimer II · 2004
Disclaimer · 2002
Fragile · 2000
Links
Images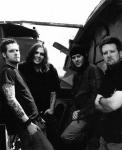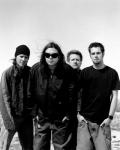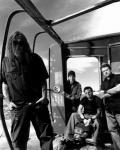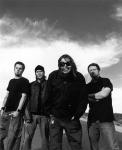 4 of 10 images More »
The Springbok Nude Girls 1994-2001