Springbok Nude Girls
Since the Nudies impressed critics at the '95 Grahamstown Arts Festival, they've become the most requested and arguably the best rock band in the country. They've shared the stage with international stars like The Cult, Lenny Kravitz, Goo Goo Dolls and Sevendust to name a few. So how did all this happen?
The band formed in 1994 in Stellenbosch, with band members Arno Carstens (vocals), Theo Crous (guitar), Arno Blumer (bass), Francois Kruger (drums) and Adriaan Brand. Neanderthal 1, their independently produced first album, was released in August '95 and by March '96 they've become the "most wanted band in the country". A big record deal followed with Epic (Sony) and they went on to steal the show at almost all of SA's top festivals and live events. Afterlifesatisfaction was released in May '97 and followed by a nationwide tour with INXS.
After playing the '98 Pukkelpop Festival, Belgium alongside Portishead, Beastie Boys and PJ Harvey, they went on to release the brilliant Surpass the Powers album. Produced by Kevin Shirley, this turned out to be one of the best albums of 1999. The album was also released in Europe and won them an SA Music Award for Rock Album Of The Year. Relaxor was released in November 2000 and again won the SAMA for Rock Album Of The Year.
Unfortunately the band decided to call it quits at the end of 2001. Theo and Arno will continue the Nudies' legacy, although probably under a new name. They briefly performed under the moniker Crous & Carstens, but currently Arno Carstens concentrates on his solo career and band, New Porn. Theo regularly plays producer to some of the country's top acts, while scaring people with Kobus!. One fact is undisputable... the Nudies will forever be part of SA music history.
Discography

Goddank vir Klank 1994-2004 · 2004
The Fat Lady Sings · 2001
Relaxor · 2000
Surpass The Powers · 1999
Afterlifesatisfaction · 1997
Neanderthal 1 · 1995
Links
Images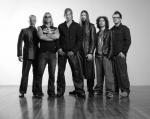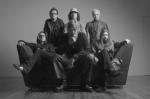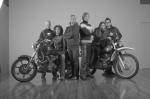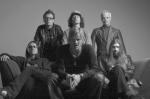 4 of 8 images More »
The Springbok Nude Girls 1994-2001