The Awakening - Darker Than Silence
Ashton Nyte returns with The Awakening's 7th full length album in as many years. Since their inception in 1995 they've released an average of one album a year, each bringing something new to the fold, whilst still retaining their trademark gothic rock sound. Darker Than Silence doesn't stray far from this formula, although the band has matured to a sound that is very much their own.
Ashton Nyte is once again the creative genius behind this album, handling singing/ song writing/ producing duties. Musically, Darker Than Silence is The Awakening's heaviest album to date. The normally powerful guitars, pounding synth drums and gloomy vocals are more aggressive, giving the album a more industrial than gothic edge. Think Marilyn Manson with a guy who can actually sing. As usual, Ashton Nyte's distinctive vocals are excellent, especially on slower tracks like Death Says Yes, The Man Who Wasn't There and my favourite track, Angelyne. Heavier tracks like One More Crucifixion, Armageddon Style and Animal beg to be played with the lights off and the volume all the way up. It's hard to single out any tracks on the album, as there are hardly any fillers present. Personal favourites include Self, Traffic and Frozen Icon.
Lyrically, the religious metaphors are present as always. Nyte's layered production is once again excellent, with some of the subtle overtones only becoming apparent on repeated listens.
Overall, Darker Than Silence is their best album to date. It would appear that The Awakening just keep getting better with each release. Existing fans will feel right at home, and so will fans of the goth/industrial genres in general.
Verdict? Two thumbs up.
CD Cover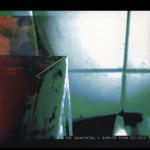 Tracks
death says yes
one more crucifixion
the needle and the gun
frozen icon
gospel song
the man who wasn't there
angelyn
armageddon style
deprivation (part 1)
self
the chosen
animal
page 3
faith falling?
traffic
The Springbok Nude Girls 1994-2001