Underbelly
Underbelly formed in 2001 in Witbank with Etienne Olivier on vocals, Graham Calderhead on guitars, Graeme Collcut on drums and Emma Collcut on bass (the band was then known as "Papercut"). Most of this year was spent on playing local rock shows in Witbank and Middelburg as well as the occasional Pretoria gig. The band recorded a demo featuring "Need", "Fall", "Breathe", "Starwars", "What" and "Immature" that got airplay with 5fm's Barney Simon. The demo circulated at gigs amongst the alternative locals, increasing the bands fan base and attracting new listeners.
In 2002 Riaan joined underbelly on guitar after previous guitarist Graham left for London in 2001. Hendrik Nel replaced drummer Graeme and new bassist Justus took Emma's place on bass. The band invited Christiaan Lombaard to play a second guitar as well. With a new line-up and new name underbelly was ready to shape their new sound. Creating the new band was not an easy task. Most of 2002 was dedicated on shaping the new members and playing gigs in and around Pretoria, Witbank, Middelburg and Nelspruit.
In 2003 the band shifted base to Pretoria and started recording songs for airplay. The first song to be played was "Half an inch back" that got played on 5fm by Barney Simon and Tuks Fm. The song was taken well by listeners being a melodic song and got a lot of requests. 2003 produced a lot of very interesting gigs including the Sun to Moon festival that rocked Pretoria, "Rock On" rock fest, "6 Foot Under" rock fest and a lot of others that got the band well into the live scene in and around Pretoria. Underbelly started moving well into their own unique sound, which proved hard to grasp by crowds in Pretoria, not expecting beat changes and strange song structures, but the band soon started impressing more and more audiences wherever they played.
With more songs recorded Underbelly got airplay in 2004 at Tuks Fm With Yarek featuring the songs "Breathe", "Fall" and "Half an inch back". The band got played more and more on air gradually throughout the year. In April 2004 Underbelly was approached by MoneyPenny Events management and got signed to a one year management contract. The band said goodbye to Christiaan Lombaard, who started his own jazz band and welcomed Louw Visagie on guitar to replace him. Louw was a fan of the band and very good friend before joining the group. Adjusting to the new personality proved to be an easy task and the band continued uninterrupted.
Underbelly then recorded the songs "Drown" (as requested by Yarik) and "Cereal" that got weekly airplay on Yarik's show turning underbelly into the second most requested band on his show. Throughout 2004 Underbelly featured on two interviews on Yarek's show, in connection with the Sun to Moon and Team Reason gig's played in 2004. MoneyPenny started planning a tour to Australia for Underbelly and other bands including their main act, Duncan Faure. The tour was planned for October 2004 but due to difficulties experienced by the organizers the tour was cancelled and shortly after October, Management terminated all contracts with their groups including Underbelly's. The band spent the rest of the year on writing new material and playing gigs in and around Pretoria including the Fire Fest held in Pietersburg and also the Sun to Moon festival held annually at Zeplins.
The band plans on recording their first album in 2005 and touring SA, featuring as much as possible new old songs and all the new material written and recorded in November/December of 2004.
Discography
Links
Images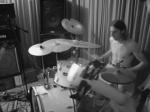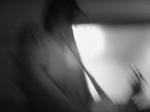 2 of 3 images More »
The Springbok Nude Girls 1994-2001