Sugardrive
After a recording gap of four years, Sugardrive are back with a new album Love etc.
Along with the likes of Squeal, Urban Creep, Springbok Nude Girls, Lithium and Nine, Sugardrive were the face of new South African rock as the country became a democracy ten years ago. Between then and now, Sugardrive released 5 albums, headlined the major SA festivals, spawned a crop of radio hits, toured Australia on the Big Day Out tour and picked up a couple of SAMA awards. The band's eclectic brand of soulful rock/electronica avoided easy comparisons and elevated them to the status of media darlings.
In 2001, the band decided on a leave of absence and with original guitarist/ programmer Mike Westwood unable to make the return leg due to other commitments, Sugardrive returned as a three-piece at the end of 2003. In fitting with the band's integrity, this period was spent in the studio - where they stripped the production down to track the songs and sound of the new incarnation of Sugardrive.
The result is Love etc, a ten-song album that takes an apocalyptic journey through the ether of love-gone-good to love-gone-bad. It's the sound of Sugardrive at it's most primeval - from the soul-in-permanent-suspension verses to the raw spilling drama of every chorus.
Discography

Love etc · 2004
In The Circle · 2000
When I Died I Was Elvis · 1999
A Single And Some Remixes (EP) · 1999
Sand.Man.Sky. · 1997
Snapshot (EP) · 1996
Hey God... It's Me Again · 1995
Links
Images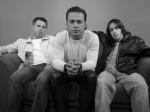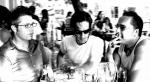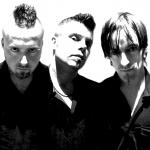 3 of 7 images More »
The Springbok Nude Girls 1994-2001