Novacaine
Novacaine was started in 2003 originally as Tokyo Frank, a project that evolved from the remains of the defunct Four Ounce Freedom. After vocalist Dino Giovanoni contacted drummer Janlo van den Heever (ex-Maywar) via Hanu de Jong, they started working on new, earth-shatteringly professional and heavy material.
The guitarist at this stage, the bluesy Duncan Schmall, left for London early in 2004, prompting the replacement of a few guitarists until Brendan de Wet was found. The line-up was completed with Deon Haasbroek, an old friend of Janlo's who was helping out some other band at the time.
As the set-list basically started finishing itself, Werner Breedt was added as a second guitarist. His melody and abstraction combines perfectly with Brendan's crunchy riffing and the band has solidly established themselves in the underground.
The band has reached many accomplishments, including having had a 30 minute live set played on 5FM national radio; having shared stages with amongst others 16 Stitch, ATFN, Deity's Muse and Shadowlord; winning the Jim Beam Plug & Play Competition held in September/October 2004; being chosen as a winner of the Doc Martens Demo Competition with Blunt Magazine and also being featured in their December 2004 issue; chosen to open for Danko Jones on their 2005 tour of South Africa in February.
Discography
Links
Images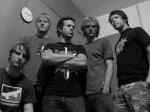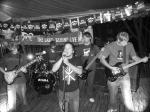 2 of 2 images More »
The Springbok Nude Girls 1994-2001