Jo Day
If you're anything like me you've probably heard Jo Day on the radio a hundred times and wondered who that wonderfully loud, powerful voice belongs to. Chances are it was Jo Day, self proclaimed "Rock Bitch" and one of South Africa's hottest talents.
Jo Day began her singing career at the tender age of 14, appearing in many types of bands across the country and becoming a highly versatile and in demand performer in the process. Before Jo rocked South African airwaves with I Believe in 2001, she won the FNB award for Best New Artist in the early nineties for her debut album One Woman. But despite it's success the general public has heard almost nothing of Jo since then. During this time Jo made her mark on the advertising scene and continued to write and record original music with producer Jon Buckley (Seether, Toxic Shame). It wasn't until one of these songs I Believe shot to no.2 on 5FM's Top 40 that Jo & Jon realized an album was in order. And so icon was born.
Almost a year in the making and produced by Jon Buckley, icon is a hard-hitting rock masterpiece that's already spawned 2 Top 40 hits, including I Believe. The launch single Remember spent a month on the charts and Seed shot to no.3 on 5FM's Modern Rock Chart. With influences ranging from Nickelback and Ozzy to Alanis and Fleetwood Mac, Jo Day is loud, slick and attention-grabbing. Her live performance also has the industry sitting up and taking notice, with a show stealing performance at this year's Rock Concert 2 at Carnival City. Jo Day and her 3 piece B.A.N.D. consisting of Jo "The Rock Bitch" on vocals, Darren "The Ladies Man" on guitars, Herman "The Brat" on drums and Martin "The Space Cadet" on bass will also be taking to the main stage at Woodstock 4 this year.
First the Nude Girls, Seether and now Jo Day is proving that South Africa has rock musos of the highest caliber. Do yourself a favor and catch her live at a venue near you. Chances are someone will grab Jo Day and send her on her way to international stardom... soon.
Discography

The Truth · 2004
No Warning · 2003
Icon · 2002
Links
Images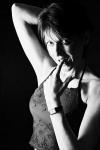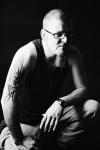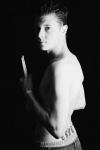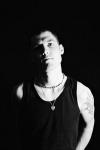 4 of 8 images More »
The Springbok Nude Girls 1994-2001