The Awakening
The Awakening came into existence in March 1995, played their first live show in February 1996 and has released an album a year, every year since April 1997.
The Awakening has always been he creative expression of singer/ songwriter/ producer Ashton Nyte, who also performs all or most of the material on the band's studio releases to date.
Since their birth, The Awakening has been featured, reviewed or interviewed by every magazine, newspaper, website, campus and national radio station and music orientated television program in their home country South Africa. They have also enjoyed a very healthy live show history, as a band who believes in the art of passionate performance.
Ashton Nyte has also found time to release three very individual solo albums in between The Awakening's impressive catalogue and has received a substantial amount of media attention in his own right. Cabaret shows, acoustic performances, theatre pieces and appearances have only enriched the enigma that is the man behind The Awakening.
Internationally The Awakening has been enjoying an ever growing support and exposure as well. Since their second release Request, The Awakening's albums have been available in the US, UK and Canada, with radio chart success, invitations to major festivals and media coverage following suit. Since the fourth album The Fourth Seal of Zeen, The Awakening's presence spread throughout Europe, with CD releases in Germany and Russia. The band have to date been featured in top alternative magazines like Zillo and Sonic Seducer as well as compilations by various international labels.
MTV Europe, countless radio stations, clubs and 'zines have all joined the avalanche of world-wide Awakening awareness which seems to grow from month to month.
Musically the band has grown from a traditional gothic rock sound, to a sound that is very much their own. Their brand new album Darker Than Silence is a blend of hard rock, somber beauty and aggressive, yet introspective passion.
The Awakening live, in June 2004, is a five (sometimes six) piece rock band with a penchant for the paranormal. The band will be touring in support of the new album.
Discography

Darker Than Silence · 2004
Sacrificial Etchings · 2003
Roadside Heretics · 2002
The Fountain (EP) · 2001
The Fourth Seal of Zeen · 2000
Sentimental Runaways (EP) · 1999
Ethereal Menace · 1999
The March (EP) · 1999
Request · 1998
Risen · 1997
Links
Images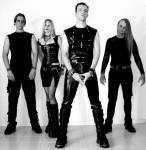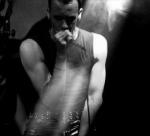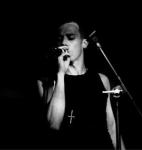 3 of 6 images More »
The Springbok Nude Girls 1994-2001